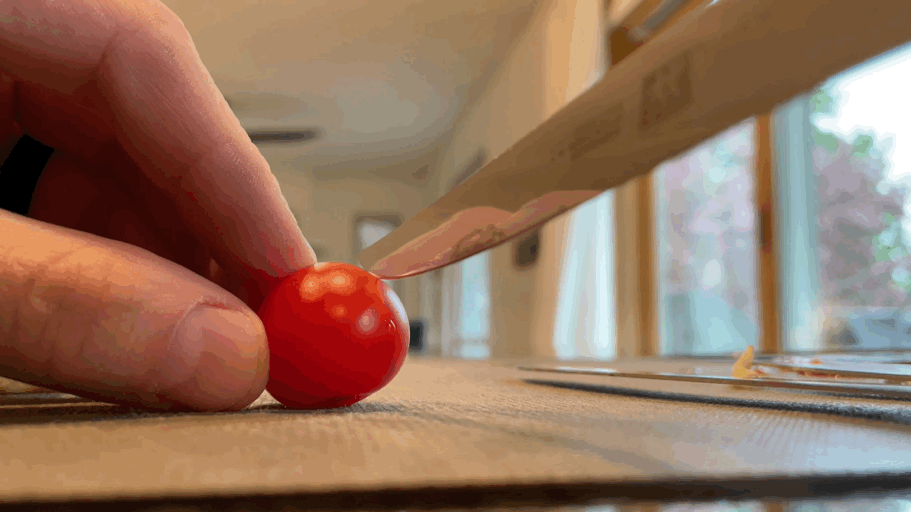 An easy way to sharper knives with the Chef's Choice 4643.
Our knives were dull. We got them 10 years ago as a wedding gift. They'd never been sharpened. Why?
I thought it was too hard to do it myself. And too expensive and annoying to find a professional sharpener to take care of it.
But, I was sick of crushing beautiful, juicy tomatoes with each impotent knife stroke. In fact, I almost wasted a few hundred hard-earned dollars on new knives. Thankfully, I found something better.
Get Sharp
Instead, I discovered a fantastic way to sharpen my knives at home. It was dead simple. And it cost me less than a single new paring knife.
The result? With just a few minutes of can't screw-it-up elbow grease, my knives are now razor sharp. Every single one. From the big Santoku to the humble bread knife. My scissors, too.
Now we're cutting tomatoes like Ron Popeil.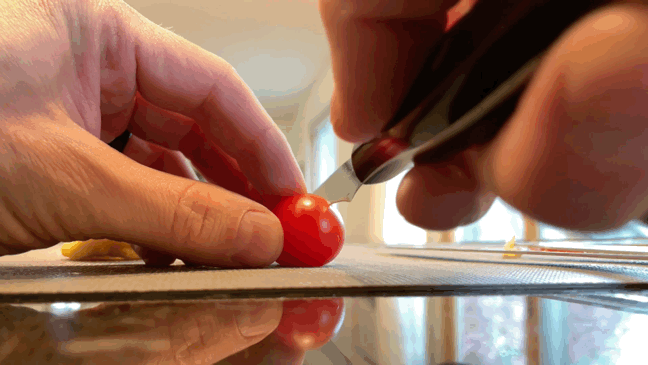 So, what is this magic tool?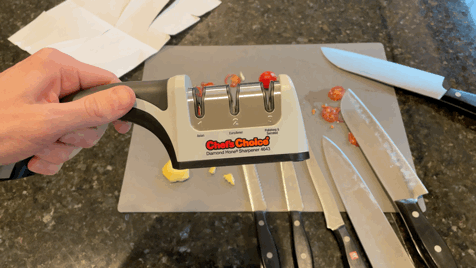 Meet the Chef's Choice 4643
The Chef's Choice 4643 is a 3 stage professional knife sharpener anyone can use. All it takes is a few pulls back and forth through DIZOR diamond-coated sharpening wheels. And then a few more short strokes through the ceramic polishing wheel will hone your blade's edge to a mirror finish.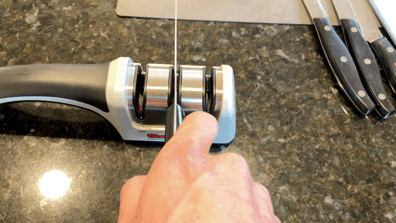 Whether your knife is made of Japanese or German steel, the foolproof guides will create the perfect angle cutting for maximum sharpness and bite.
Plus, it's made right here in the U.S.A.
How to Get The Chef's Choice 4643
Professional knife sharpening can cost upwards of $100-150.
And electric models can run you $150 or more.
But we're enjoying chef-quality results right in our home for under $50.
That's right. The chef's choice was ours for just $46.99. Delivered in two days. Direct from a reseller on Amazon.com that I was, mostly, confident in.
Order Today
Call now. Operators are standing by. And don't forget to watch your fingers. Bandaids are not included.