View this post on Instagram
I almost didn't take this picture. Standing alone in the snow, this amazing white building was so striking from the road, but it was surrounded by power lines. It didn't seem possible to frame the photo the way I wanted.
So I kept driving.
But, thankfully, my wife Stasia — master of patience, experienced photographer's wife, and a good adventurer in her own right — could tell the idea of that photo was still bothering me.
So even though we were on our way to a warm cup of coffee, she told me to turn the car around and give it a try.
I'm so glad she did. The photo worked out beautifully. And Stasia ended up taking an all-time great picture of me, too!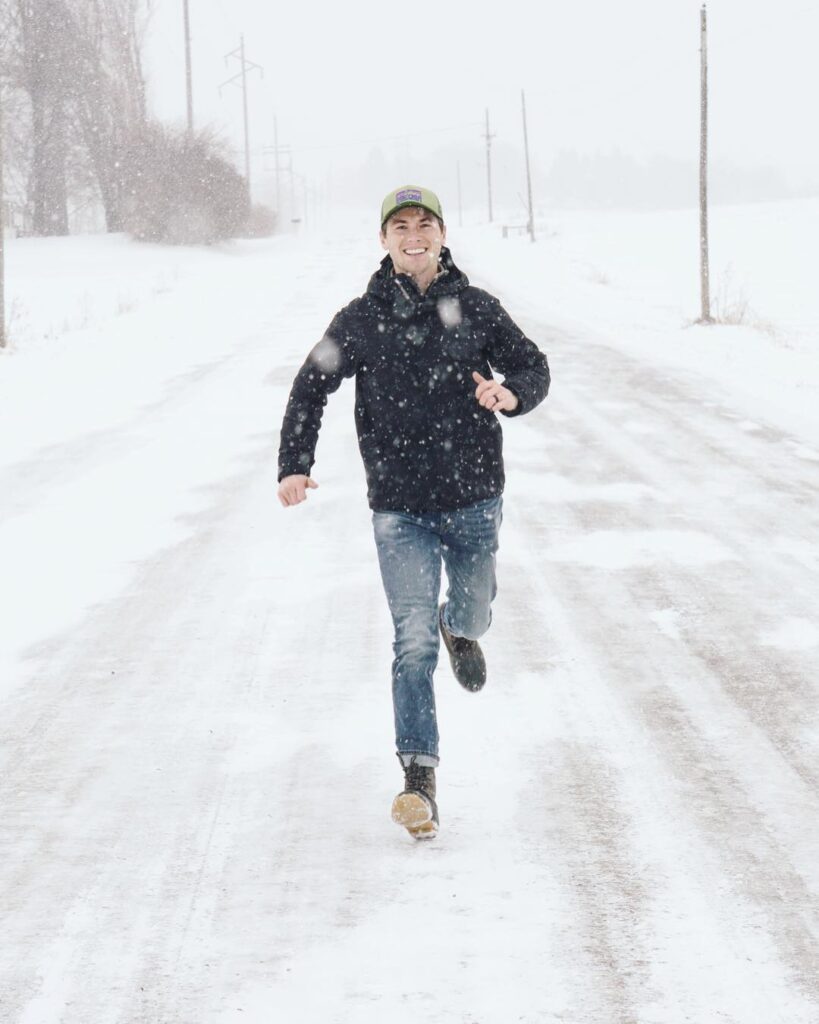 The Creative Lesson I Learned
This is so important. When something sticks with you — an idea, a hobby, a goal, anything — go explore it. Even if you don't think it'll work out, you'll be guaranteed to find something worthwhile along the way.
Action Step: Next time you get excited about something, but notice that you start talking yourself out of it, stop. Do it anyway. As long as the risk isn't death, harmful to others, illegal, or something else catastrophic — it'll be interesting at worst. Life-changing at best.