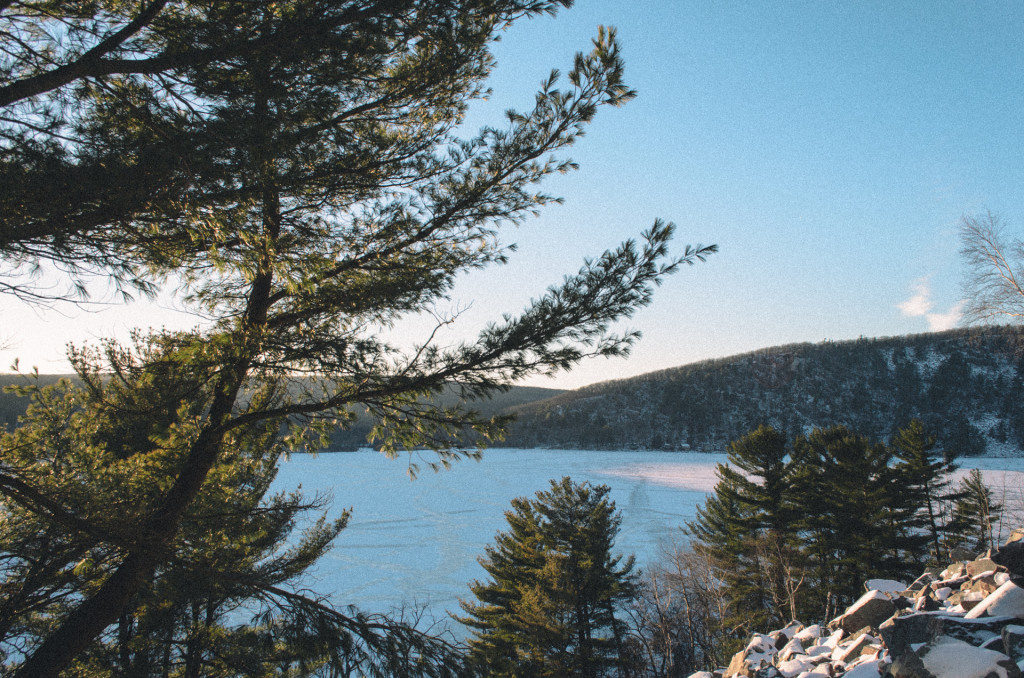 During the summer, Devil's Lake State Park is one of the busiest places in Wisconsin. When the weather's hot, it's nearly impossible to find a moment to yourself on any of the bluff trails. But winter hiking is a whole other world.
On the right day, you can be the only person braving the trails. On an even better day, you end up with a fresh blanket of snow and the perfect sunset to go along with your solitude.
It's like having Disney World all to yourself.
ACTION STEP: Pick a day next winter and get your butt to the park. You'll start talking yourself out of it. You will. I promise. So do yourself a favor and ignore yourself. But, don't ignore this. BE CAREFUL. The park is very, very, VERY dangerous in the winter. There's terrible cell service. The bluffs are windy, icy, and cold. Don't go where you're not equipped to go. Be smart. Know your limits. You can die.
All images were processed with VSCO Film.