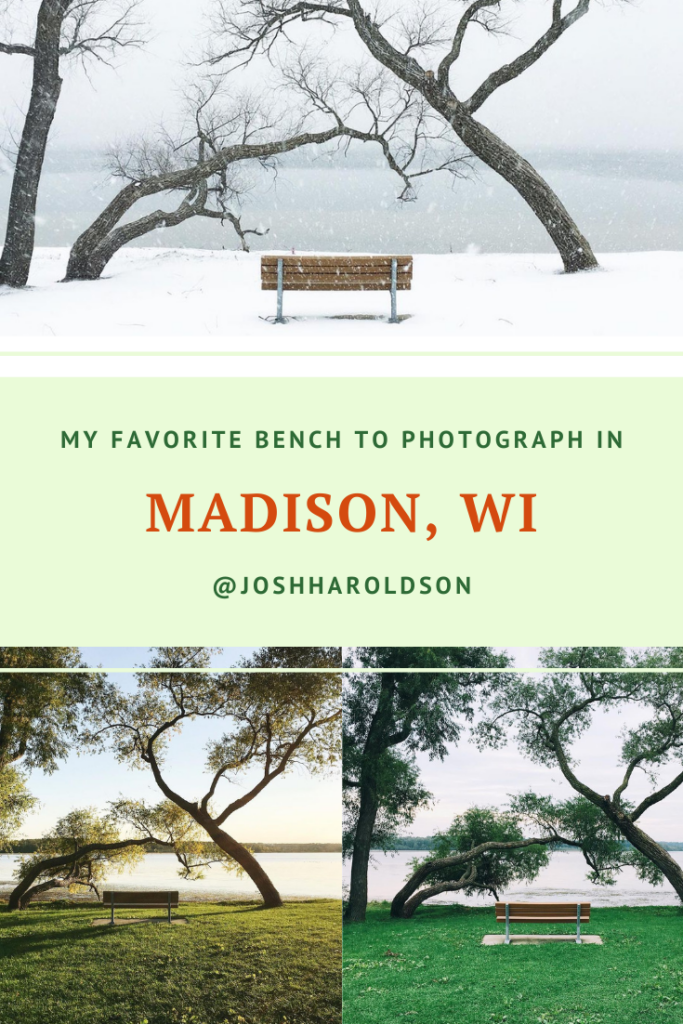 This is my all-time favorite bench in Madison. Summer, spring, and winter. Apparently, I never photographed this in the fall.
As the seasons change, it's fun to have a spot you return to. It gives you a chance to appreciate the colors, the moods, and the experiences that only come around every so often. And to think about how each time you visit, the day's a little different, but the bench is always the same.
There's something good in that.
ACTION STEP: This week, pick a place in your hometown to photograph. It doesn't have to be anything special. Remember, I picked a bench. Then, create calendar appointments for 3, 6, and 9 months from now that remind you to return to that same spot. When you come back, take the same picture, with the same composition. I guarantee you'll have fun and notice something new each time you return.
Spring at Vilas Beach in Madison, WI

Summer at Vilas Beach in Madison, WI

Winter at Vilas Beach in Madison, WI