Today was definitely one of those days where:
The office needs cleaning
The kitchen is just a little messy
The bed didn't get made
Why? It was too dang nice out! This was the kind of day you had to get outside an explore. So I got in the car, stopped for a grande Americano (w/ room lest the coffee spill EVERYWHERE), and all of those bullet points got ignored.
Today was a good day.
And since I got a ton of great photos I wanted to share how I edited one of them.
How I edited this week's photo for February 19, 2017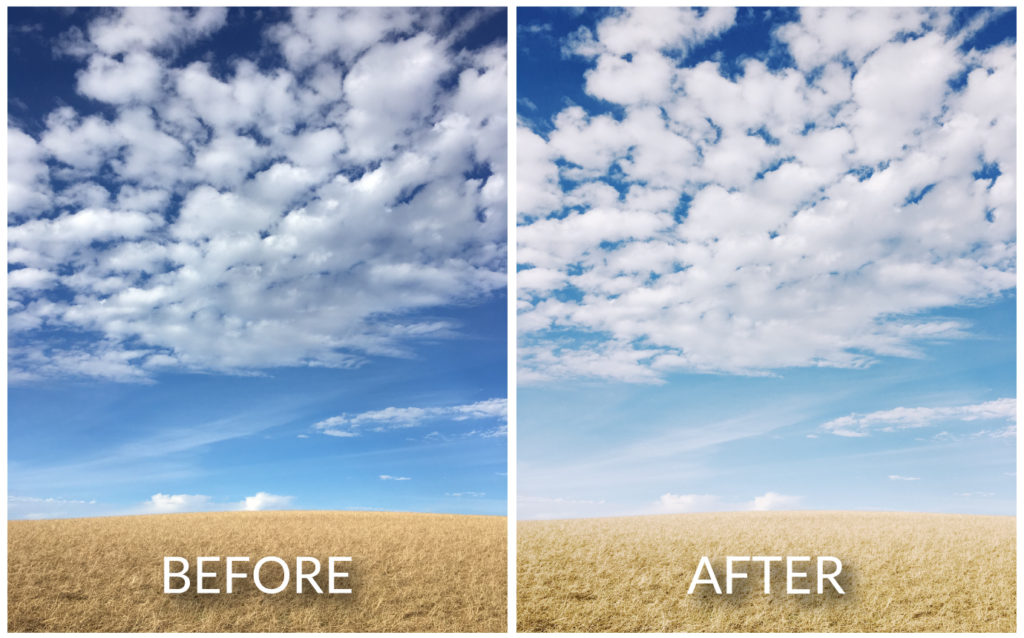 Software Used: VSCO
Kodak Porta 160 +7.7 (X series filter…E6 or F2 are close alternatives)
Character +1.8 (similar to Lux +20 inside of Instagram)
Exposure +0.4
Shadow Save +0.1
Clarity +0.8
That's it! Not much need to be done to a picture when you have such great light. However, in this case I wanted to soften the "punchiness" to give this a more filmic quality that fit the feeling of looking at that big gold and blue horizon.
However, if you check out my Instagram post you can see I ended up adding back just a bit more contrast before I posted it (using the lux tool, a little contrast and then bumping up the shadows a bit just to get the look exactly where I wanted it).
If you want to see the whole process from start to finish just watch this:
Best,
– Josh, @joshharoldson
p.s. Did you get any good pictures this weekend? Send me one! I'd love to see it.
-Josh
@joshharoldson
p.s. If you liked this video let me know in the comments!